High Quality Dental Services That Address Your Dental Health Needs!
We know how important having a great smile is to looking and feeling good. That's why Dr. Chris Birkestrand and Dr. Sarah Sexton and the entire team at our Minden, Nebraska dental practice are committed to creating beautiful, long-lasting smiles, and maintaining dental health for your entire family.


Using today's latest technology, Dr. Birkestrand and Dr. Sarah Sexton can create results that change how you look and feel. Whether you need a routine checkup, or more advanced procedures like a smile makeover, our dental practice offers a wide variety of procedures to uniquely fit your needs. In addition, our friendly staff ensures your visit to the dentist is affordable, comfortable, and addresses all of your dental health needs. If you are searching for a Minden family dentist who cares about you and your overall dental health – look no further, contact us today at (308) 832-2582.

We invite you to look around our site to learn more about Dr. Chris Birkestrand and Dr. Sarah Sexton and our Minden dental practice to see how we can be an integral part of your family's dental health. We know that the first step towards a beautiful, healthy smile begins with selecting a dentist that you can rely on. Don't hesitate to give us a call if you have any questions, or if you would like to schedule an appointment.
New Location
Coming SOON!
We will be opening a branch of our office in Smith Center, Kansas! We hope that this new location will allow us to reach even more of those in need, with less travel! We hope to open the new location in the Spring of 2023. We will keep you updated as changes occur.
Here are some sneak peaks of the new office!
Our Services
Package Services

Oral Surgery

Implantology

Cosmetic Dentistry
Testimonials
Facebook

Chris BirkenStrand goes out of way to ensure you are and calm your nerves and answers your questions! He was available after ours and his day off. He came in and saw me on a Sunday!

Google

Amazing staff! Very thorough and conservative! Some of the best!

Facebook

Excellent Care from Dr. Birkestrand and staff. Didn't think I'd ever enjoy going to a dentist.
Appointment request
Need an appointment with a dentist in Minden ? Requesting an appointment at our Minden, NE family and cosmetic dental office is now easier than ever. Fill out the form below and we'll contact you to find a time that fits your schedule. Start your journey towards a beautiful smile with us today!
Contact Us
Have a question or comment? Fill out the Contact Us form and we will be in touch as soon as possible.
Minden Dental Clinic

110 E Hawthorne St

Minden NE 68959
Phone: (308) 832-2582
Minden Dental Clinic
110 E Hawthorne St
Minden, NE 68959
Phone: (308) 832-2582
NEW LOCATION
COMING SOON
Smith Center, KS 66967
Phone: (308) 832-2582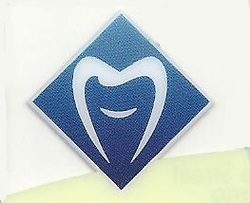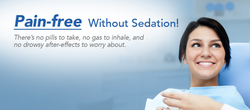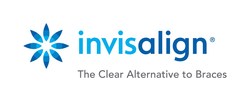 Fill out the contact form below and we will respond as soon as possible
Contact Minden Dental Clinic, with Dr. Chris Birkestrand and Dr. Sarah Sexton, for all of your family dental needs.